Shopping Cart
Your Cart is Empty
Thank you for your business!
You should be receiving an order confirmation from Paypal shortly.
Exit Shopping Cart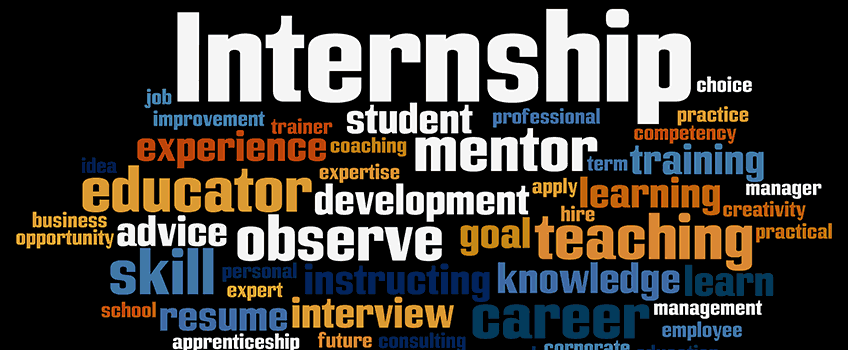 Introducing our new Clinical Hypnotherapy graduates that are now a part of our
Clinical Hypnotherapy Internship Program
After their training in all aspects of Clinical Hypnotherapy, now they embark on a new journey,
one that will take them to higher levels of skills, techniques, knowledge, and practical executions.
This is where they will fine-tune their Mastery.
They will be engaging both research and collaborative fieldwork.
They will be seeking to work with schools, organizations, institutions, and businesses,
to enlighten them on how hypnotherapy may be helpful to their students, members, or staff.
To meet and speak with medical administrators, doctors, clinicians, to explore Clinical hypnotherapy
as an effective adjunct to their traditional approach. Using this integrated approach to show the following:
Procedural pain reduction
Post-procedural accelerated recovery time
Reduction in complications
Decline in complaints
Greater compliance with prescribed treatment plan
Improved attitude towards wellness
A more positive outlook on life and an all-around improved outcome.
As a Medical professional and an educator, we recognize the need for a standard of training,
execution, and professional decorum and these graduates/interns are exactly that.
We are proud of these graduates, these Clinical Hypnotherapy Interns.
If you should have any questions regarding our Hypnotherapy Certificate Training Program or our
Clinical Hypnotherapy Internship Program, please give us a call at 239-206-5804
Mildred Williams MSN, MHA, RN-BC, CCHt.
Master's degree in Nursing and Health Administration.
Certified in Ambulatory Nursing, Medical Terminology adviser,
Instructor, and Certified Clinical Hypnotherapist
Anthony Croker CCHt. Intern

Certified Hypnotherapist, and Certified Clinical Hypnotherapist Intern
My name is Anthony J. Croker and I have been around Hypnosis and Hypnotherapy my entire life. I had the opportunity to meet with Peter Williams who is a Certified Clinical Hypnotherapist and the director of Advanced Hypnotherapy of Naples. During our conversation, I could see the passion he has for Hypnotherapy, as well as his desire to share his wealth of knowledge with others. I decided after this meeting to become a student and have since been certified as a Hypnotherapist. My desire to help people was welcomed, encouraged and understood. Through the training I have received, I am now in a position to be able to help others in areas of their lives.
I spent fourteen years in the field of Law Enforcement/Corrections. I have six years of experience as a Police Academy Instructor and one year of experience as the Vice President of a private training company. I have had the opportunity to instruct in many states as well as in other countries. My involvement in this area was one of the main reasons for me pursuing my certification as a Hypnotherapist. Officers face stressful situations on a daily basis. Often times this can cause long term negative effects in their lives. Through the use of Hypnotherapy, I am eager to assist them in learning how they can change the negative programs in their subconscious mind. By helping them to turn these negative programs into positive programs, through the use of Hypnotherapy, this will help them live a happier and healthier life. With the career they have chosen, oftentimes they do now realize the effects it has on their lives. The effects of their career are often compounded over years and years so they may not even notice. These effects also have an effect on their overall physical health as well.
Understanding the connection between the conscious and subconscious mind is but one part of the journey.
Understanding how, through Hypnotherapy, we can assist others in correcting negative programs that are held within their subconscious mind, to help them live a happier and healthier life. I am looking forward to taking this journey of helping others through Hypnotherapy, with the guidance and support of this internship and Peter Williams through Advanced Hypnotherapy of Naples
Juliana Schnorbach CCHt. Intern

Certified Hypnotherapist, and Certified Clinical Hypnotherapist Intern
Hi, I'm Juliana Schnorbach. I began my studies at Florida International University later transferring back home to the west coast and relocated to Florida Gulf Coast University where I obtained my degree in Social Sciences(Sociology). Then I became a mother to a beautiful daughter who is now in school. Always having a passion and purpose to help improve the current conditions of our present world, I became fascinated with the power of the mind thus leading me into Hypnotherapy.
Naples Hypnotherapy Academy has provided me with an elite training program, so I can fulfill my desire to bring change not only in myself but, anyone who has the interest to truly change their lives and the world around them.
I am excited to be a part of this internship program.
I am eager to offer my services and support to anyone who desires a more happy and fulfilled life.
Max Schnorbach CCHt. Intern

Certified Hypnotherapist, and Certified Clinical Hypnotherapist Intern
Max H. Schnorbach CHt

Naples Florida has been my home since 1992. I majored in Business Administration in college with a minor in philosophy, technology, and computer science. Over the years, I am seeing people around me struggling with stress, anxiety, anger, sadness, among other things. I felt a need to help, so I immersed myself in self-help books until I stumbled across Hypnotherapy. As an astute researcher, I investigated everything I could about Hypnosis and Hypnotherapy. I discovered through my research that hypnotherapy is the most powerful method of reprograming the mind. I developed an eagerness and determination to gain more knowledge of the inner workings of Hypnotherapy methods.

Through my investigation and research, I learned of Naples Hypnotherapy Academy. I discovered that the program they taught was more thorough than that of other hypnotherapy schools. Their curriculum is more involved and their practicum more vigorous. Through Peter Williams's astounding Academy of Hypnotherapy, I now have all the tools to help others empower themselves and guide them to their goals.

The possibilities in this field of mind-science are endless. The human mind holds an enormous capacity to heal; the potential is phenomenal.

I hold in my heart an overwhelming desire to make an impactful change in the world. I have empowered myself with the knowledge to do so and now I'm ready. The future is ours. I invite you to come in and see me and start your journey of healing. Join us and take the next step in life and take hold of yours today. Grab the reins of your highest potential and let's evolve to new heights never seen before. An entirely empowered humanity is possible, let's start with you.

The choice is yours.

Introduction to Hypnotherapy Seminar:

May 12th, 2021

Next Certified Hypnotherapy

&

Certified Clinical Hypnotherapy Course:

August 30th, 2021

(Financial Assistance Available)


(10% Discount Available until July 30th)


0

/